Ryan Chetiyawardana and Alex Lawrence have revealed more details of the new Mr Lyan cocktail bar, Seed Library, which launches in London's Shoreditch in early March. 
---
First reported in Class in December, Seed Library will open in the basement of new hotel One Hundred Shoreditch, which takes over the Lore Group-owned building that was previously managed by Ace Shoreditch.
Designed by Lore Group creative director Jacu Strauss, the interiors feature panelled wood and bespoke furniture upholstered in orange and red tones with an "eclectic, warm soundtrack" aimed at "providing a sanctuary" from the bustle of Shoreditch High Street above.
Seed Library is described as having a "lo-fi, analogue approach" to bartending, with a "relaxed, neighbourhood feel" and walk-ins encouraged.
Chetiyawardana said: "The project is really exciting for us as it provides the opportunity to explore a totally different facet of our philosophy – giving a creative route for the team and I to really challenge ourselves and the Western approach to bartending, and to create a bar that is very much reflective of the spaces where we'd want to hang out."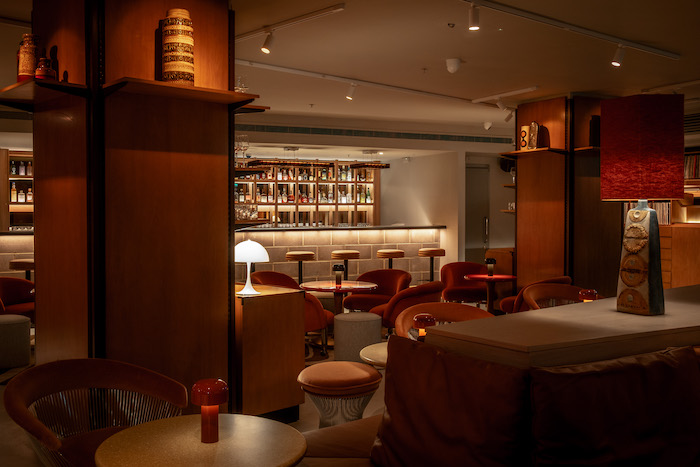 Overseen by Ryan Chetiyawardana and the group's global brand director Alex Lawrence, day-to-day operations at Seed Library will be run by general manager Stevie Kane and head bartender Dan Garnell.
In a break from the group's concept menus at Mr Lyan's Lyaness, The Seed Library delves into the origins and stories surrounding classic cocktails, delivering "stripped-back" takes on classics, featuring seasonal ingredients.
Among the opening list of cocktails, the Perilla Gin & Tonic, served as low-ball, aims to pull out the bitter-sweet profile of the G&T, but using perilla seed to add a greener, nutty note to contrast, while the Sancho Leaf Martini (pictured) uses the floral-spice citrus profile of szechuan leaf alongside gin or vodka and vermouth.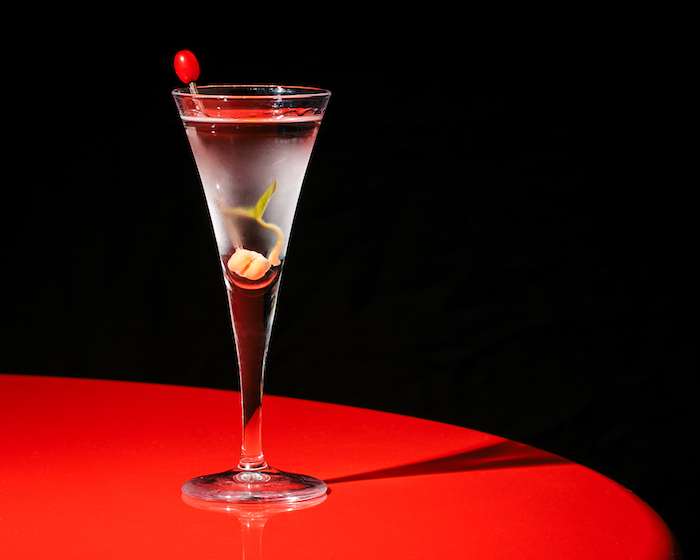 Alongside the short, frequently changing cocktail menu, the bar will also feature a list of low-intervention wines alongside craft beer.
The food menu will offer sharing snacks and seasonal plates, including guest dishes from East London collaborators.
The venture marks Mr Lyan's return to East London, following the closure of the group's White Lyan and Cub in Hoxton.
Seed Library is open Wednesday to Sunday, 5pm to 1am.