Gemma Terry of Ojo Rojo takes us on a local's tour of south coast town Bournemouth.
---
The irony of working in a bar is that you don't get to visit bars as much as you'd like, but when you do get to go out, you certainly know where to go. Wherever you are in the country, there's always a little bar community who look out for each other and Bournemouth is no different. So when I do get out, these are my favourite independently owned bars and restaurants I'd recommend you check out on your next visit to Bournemouth.
The town
Let's get the plug for the bar I manage out of the way first: Ojo Rojo. Come in and journey through our cocktail menu, which explores the diversity of Mexican spirits and inspired flavours. Or indulge in our back bar of over 130 bottles of agave spirits: tequila, mezcal, raicilla and more.
If you're coming this summer, the bar has even more to offer. Since the pandemic we've secured a new outside area called The Hacienda, which is one of the best garden spots in Bournemouth; chilled music, bespoke cocktails, draft beer and mezcal of course – mine's a Mezcal Tommy's Margarita by the way, if you're getting the round in.
We don't just drink the night away, we like our food too, with Mexican-inspired sharing dishes from the kitchen – big bowls of nachos and a range of tacos, including vegan options. Don't forget to let us know if you're part of our beautiful industry. We like to look after our own and I'd always recommend visiting us during one of our industry parties.
Once you've dropped in on us, there are a few other spots in the city. Within 60 seconds' walk of us is the small but mighty party bar Smokin' Aces, which has live music Thursday to Saturday. This cocktail bar and whiskey lounge is renowned for having the city's best selection of whisky, so grab yourself an Old Fashioned and enjoy the music. One of the later-closing bars on my list, shutting its doors at 2am, it's a venue for later in the evening when the vibe is more lively.
But if it's still early, you might head east towards Boscombe and to the recently refurbed Chaplin's & The Cellar bar – another cool and quirky live music venue. It's definitely more of a beer drinkers' spot, having been voted Campaign for Real Ale (CAMRA) Pub of the Year and has a great little garden area, and a downstairs cellar bar showcasing original live entertainment seven days a week.
The beach
Bournemouth is famous for its stunning beaches and if you're here for more than a night, you have to check out our out-of-town venues. There are plenty of bars along the beach front, but one that I visit more than any other is Urban Reef. Right near Boscombe pier, it's great for a beer in the sunshine and bite to eat for lunch.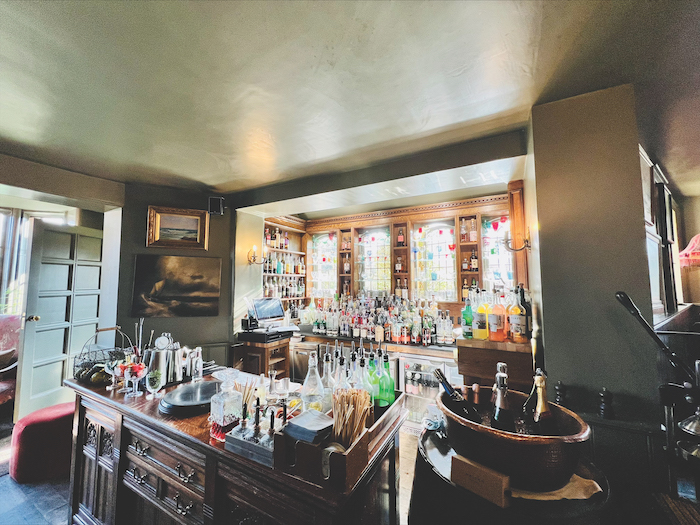 But if you're after something a bit special then venture over on the ferry (this is quite normal in these parts) to The Pig on the Beach along Studland Bay – it's well worth the trip, with stunning views of the sandy Dorset coastline on the way. The menu here changes with the seasons and is often centred around the restaurant's own-grown produce – for both bar and food menus. Gabor Molnar and his bar team work closely with the kitchen using leftover produce to maximise the ingredients and work as sustainably as possible.
Southbourne
Another award-winning restaurant and bar is The Larder House in Southbourne, owned by James Fowler. He and his team serve up inspired food using a mix of locally grown or reared produce intertwined with some European favourites, with a wood-fired oven at the heart of their operation. Should you be here on a Sunday, they make an excellent roast too. I just love the atmosphere here, and their passion for food and drink really shines through.
The drinks menu is the food's equal, with a great selection of wines and sherries and, if you're looking for something stronger, be sure to check out their speakeasy-style bar upstairs, The Library. It's a super-cosy spot and great for a few cocktails before or after your dinner.
Poole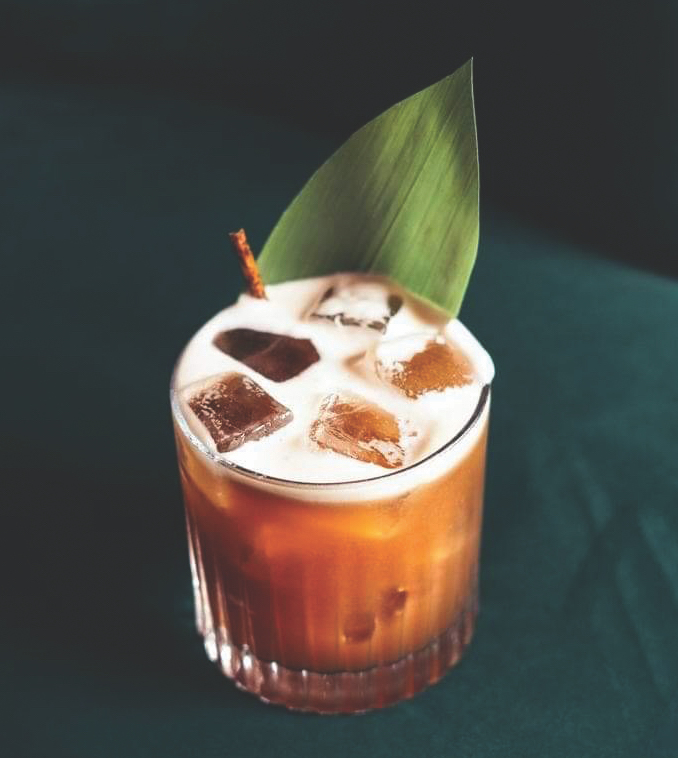 If you're still exploring, a 15 minute cab ride towards Poole to an area called Ashley Cross should be on your radar – a hub of bars and restaurants. Drgnfly Poole is based in an old bank and serves banging Pan-Asian food and drinks. Joe and Callum's most recent cocktail menu is inspired by history, myth and legend with Bushido: The way of the Samurai, and Rekishi: A liquid history of Japan – think Japanese whisky, sake, plum and lychee liquors. I'm a big fan of themed menus and the boys have done well with this one.
But I must admit, as a Guinness fan, sometimes all we need is a few good beers. Wander round the corner from Drgnfly and you'll find a little pub called the Butcher's Dog. Great to explore a range of craft beers, from pale ales to IPAs and stouts. Its covered garden space offers wood-fired pizza too. There is also a bottle shop so you can take away your favourite beers if you're next headed for the train home.
Of course, the best thing about these bars are the people, who will no doubt have their own recommendations worthy of any guide. But wherever you choose to go, please come soon. Building the bar community across county borders can only make our industry stronger. Peace, love and all things agave!