Sheffield has a small but emerging cocktail scene. Jack Wakelin of Bench is your guide.
---
Sheffield – the Steel City – is an unusual place. Full of small communities but geographically sprawling, with half of it creeping into the wonderful Peak District. The city's built on a rich music history but despite that, it very much keeps itself to itself – especially in terms of the food and drinks industry.
Barely a sniff from large external operators – Manchester, Leeds and Liverpool are the chosen M62 destinations. This means we're blessed with an abundance of independent operators, proud of a city that's on the rise at its own pace. Just two hours direct from London, Sheffield's far from the downtrodden outcast you usually see portrayed in the media.
Got here by train? Good. This is my chance to ashamedly plug mine and [business partner Tom Aronica] Ronnie's second venture: The Pearl at Park Hill. It's a place to meet pals and drink some nice things alongside Ron's 'drinking food', and if you're visiting after August 2023, have a short wander up the hill behind the station and you'll find us at the foot of brutalist beauty, Park Hill. The perfect place to start your Sheffield crawl.
But until then, Sheffield's finest, here we go…
Sheff is a pretty small city, but you do still need to bring your comfortable shoes. Much like Rome, it's a city built on seven hills and you'll probably be up and down a few of them over the next day or two. Sheffield's got loads of amazing coffee shops and bakeries. A couple of my personal favourites are Eve Kitchen on Sharrow Vale Road and Crumb on Abbeydale Road.
However, today we're starting at the OG – Steam Yard, just off Division Street in its own sun trap of a courtyard. Multiple-times runner-up at the Observer Food Monthly awards, we held one of our very first pop-ups here before finding a permanent home for Bench. Good coffee, good tunes, good doughnuts. Grab a Steve McQueen – its famed coffee and ring doughnut combo – and enjoy al fresco.
A glorious way to start any day. Next up, a walk north west of the city centre, up and over the hill to Piña in Neepsend. A venue opened by a pal of mine Joe Cribley, almost five years ago to the day of writing this guide. Inspired by a trip to Mexico, Piña's all about authentic tacos and mezcal.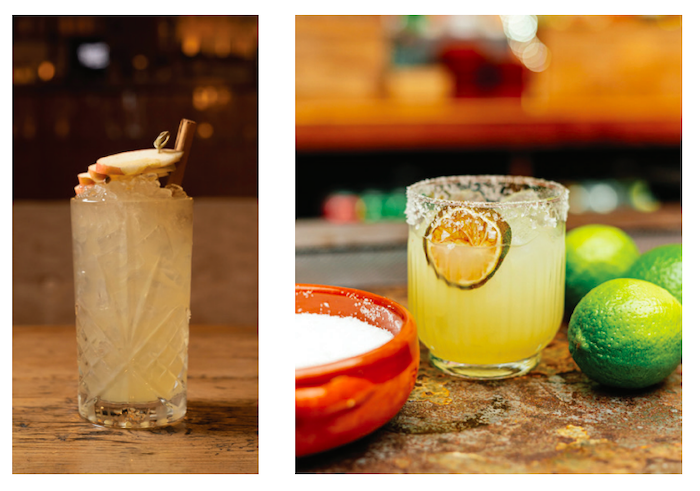 Cocktails at Picture House Social and Pina
Do yourself a favour and order the quesa birria alongside a Tommy's Marg or two. Bangers. From here, a short walk up the hill you'll find Sheffield's Irish Triangle, consisting of The Grapes, The Dog & Partridge and Fagan's.  Enter The Triangle at risk – once you settle in, you may lose your afternoon.
But Fagan's is our destination today. It's recently turned a bit of a corner as its operators retired from the pub after an illustrious 37 years. A group of mates pulled together and through The Fellowship of Fagan's reopened the pub, keeping the same values, live music, pork pies and arguably the best pint of Guinness in the city centre. A must. Not a Guinness drinker? Not a problem – hit up a local pint of Kelham Island Brewery's Pale Rider – another Sheffield institution that's been revived by locals after a threatened closure.
Back to the top of the hill we go, and well worth the reward is Noodlesta. My personal favourite cheap eat in the city – hand-pulled noodles. Order number 2 – it never misses. Noodles not your thing? Hit up London Road and take your pick of our other favourite cheap eats – Kurdistan Charcoal Grill or Middle Eastern Shawarma.
Public is your final stop this evening, a place that holds many happy memories and to this day serves up some of the best drinks in the city. From bog to bar – Didier Bogba – Public is a former public convenience under Sheffield's Town Hall. It was here where my now-business-partner Ronnie and I met, became friends and came up with the idea for Bench.
Day two
We begin by hitting up Marmadukes. With a couple of spots in town and on Ecclesall Road, there's likely to be one close-by. Grab a coffee and load up your bag with house-baked treats for that walk in the Peak District, or take it easier and sit in for breakfast. Heading to the Peaks is a must if you're visiting Sheff, it's literally on our doorstep – just jump on the 15 minute train to Grindleford (I highly recommend a chip butty from the train station café before you set off on your travels towards Longshaw Estate).
An hour and a half in (via the ice cream van at Slippery Stones), aim for the boozer Fox House for a sunsoaked beer garden overlooking the Peaks. And if you get carried away after a couple of pints here and 'cba' with the walk back, you can get the bus from outside the pub back to the city centre.
To finish the weekend, it's got to be an evening at Bench. Come say 'hey' at the neighbourhood bistro and bar we opened in October 2020 in leafy suburb, Nether Edge. Our bench sits in the middle of the room with a focus on communal dining and open-fire cooking, with natural wine and cocktails. I'd always recommend getting here for around 5pm, and hitting aperitivo hour on the Bench Rivieria. All our cocktails are just five quid alongside £1 Carlingford oysters. Ideal before heading in to enjoying dinner.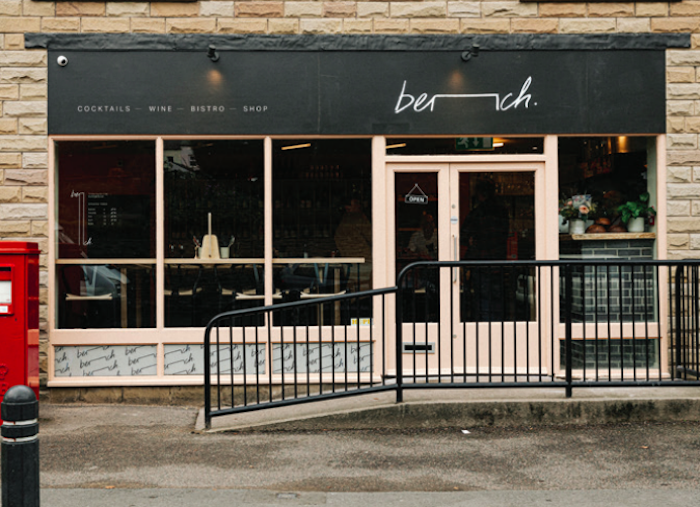 Visiting in the summer? Treat yourself and have the frosé with a float of Campari and be sure to try some of the dishes using Cinderwood Market veg.
Still a thirst for the evening post-11pm? Just a short ramble down the hill to Abbeydale Road, Barrowboy and Picture House Social are your spots for late-night cocktails and music til 3am.
Here for a little longer? Check out some of my other favourite spots: Napoli Centro, Ashoka, Orange Bird, North Town and Tonco. Enjoy!