Shibuya Underground, a Japanese cocktail and sake bar operating with a liquid tasting menu, opens in Birmingham tomorrow.
---
Lauched by the owners of The Pineapple Club, Shibuya Underground is aimed at taking guests on a "liquid journey around Japan",  replicating the "Japanese drinking experience" through its "philosophies, culture and flavours".
The intimate, ten-cover venue with Omaskase service - which is located in the basement space of The Pineapple Club - takes its name from the Tokyo district Shibuya, a fashion and nightlife hotspot.
With drinks devised by sake enthusiast and owner Samuel Boulton, the cocktail menu will consist of six stories (drinks), each exploring an area of Japanese culture.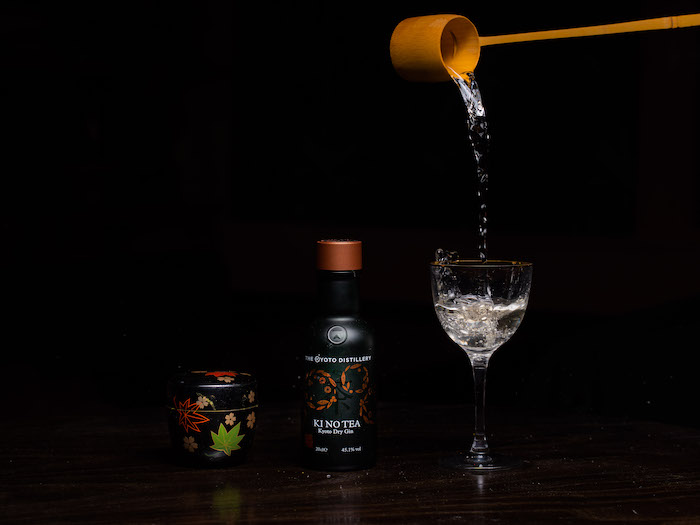 The cocktail Umami consists of Ki No Tea Dry Matcha Gin and an in-house made clear matcha cordial and garnished with 'umami oil' (made from shitake mushrooms and kombu). 
The sake menu will take a similar form with six options that explore style, region and the producer of the brew.
Experiences at Shibuya Underground start at £40 per person and last two hours.
Boulton told Class: "Shibuya Underground is a labour of love, a love for hospitality, alcohol and of course Japan. The concept of tasting menu venues has been around for a long time, and I've wanted to bring my version of it to a venue for a while.
"I decided to focus on something myself and my team love and know a lot about which is Japan. Sake has been a big love of mine since I first visited Japan. The sake menu is a great introduction to the category – we plan to develop it over time, diving deeper into different sake styles.
"But we didn't just want to focus on sake or products we see every day - we've searched high and low for more interesting ingredients. Shochu being another love, is featured in the cocktail menu, which is six courses with each drink being themed around a philosophy, flavour, historic or cultural point. A favourite of the menu was created by our bar manager Klára Kopčiková: Watermelon tells the story of Japan's fruit gifting market, best known for its square watermelons."
Shibuya Underground will also be hosting events including the monthly Sake School lead by its owner, Karaage nights (Japanese Fried Chicken) tea ceremonies and "wacky Japanese animated horse racing".
The Birmingham bar - located on Great Western Arcade, Birmingham B2 5HU - is open Thursday 5pm-11pm, Friday 5pm-12am and Saturday 1pm-12am.