Scarfes Bar at Rosewood London will launch its new menu '10' this April in celebration of the bar's 10-year anniversary.
---
The menu draws inspiration from the bar's history, from its cocktails, resident musicians, caricatures and guests.
Ten of the cocktails are dedicated to bestsellers from years gone by and ten are new creations by area director of bars Martin Siska, head of mixology Yann Bouvignies and their team.
To mark the launch, Scarfes Bar is partnering with Equal Measures, donating £1 per drink to the Education and Mentorship programme for the month of April, with further initiatives planned for later in the year.
Among Scarfes' top ten bestsellers is Zingy Stardust, from the bar's 2019's menu. Paying homage to David Bowie, the Gimlet twist is made with Bombay Premier Cru, muscat, kaffir and neroli topped with orange dust and popping candy.
Another featuring on the bestsellers menu is the twist on the Paloma, the El Bandito, made with Ojo de Dios Mezcal, Baldoria Verdant, thai basil, watermelon and CO2.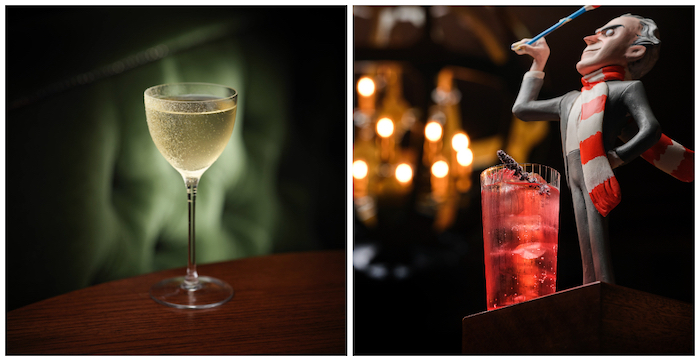 Zingy Stardust and El Bandito
Among the new creations is Buen Palo, made using Appleton 12, Palo Santo, Mint Amaro and London Essence soda, served with a spritz of Palo Santo.
No.6, meanwhile, is a take on an Old Fashioned, blended with The Lakes Whiskymakers Reserve No. 6, Chocolate & Hazelnut and Sauternes.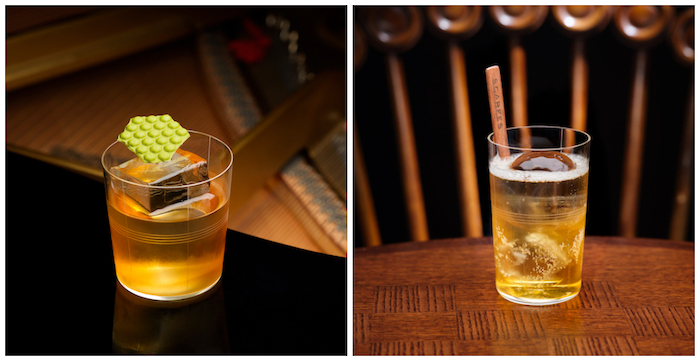 No.6 and Buen Palo
Led by Siska and Bouvignies, the mixology team at Scarfes create their own homemade cordials, ferments and distillates for the menu in their in-house lab.
The bar said: "The menu promises to be Scarfes' most considered and exciting to date; a culmination of finessed minimalism, perfectly paired with innovative flavours using modern technologies to create exquisite drinks ingrained with layers and texture."
To celebrate the bar's anniversary and promote its new menu, the team have also embarked on a global tour, visiting 10 of the best bars in the world.
Scarfes Bar at Rosewood London is named after the British artist and caricaturist Gerald Scarfe, whose artwork adorns the walls of the bar and is encompassed within the cocktail menus.