Richard Wynne, the owner of Shoreditch bar Callooh Callay, has outlined an ambitious expansion plan that could see him launch 10-15 bars over the next four to five years.
---
The owner of Little Bat, The Duchess of Dalston and Callooh Callay Shoreditch and Chelsea – alongside his wife Kate – will begin by opening two Callooh Callay sites in London this summer and autumn, with negotiations for a third site ongoing.
The expansion plan comes after a period of soul searching for Wynne during the pandemic, in which the bar operator considered selling up.
Having sought business mentorship, Wynne decided on an ambitious roll out of his group, but has built in an exit strategy - he will look to sell up in around five years time. The expansion plan does not involve ceding equity to investors, but will be funded through business loans.
"I decided to go for it," Wynne exclusively told Class. "I want to do three bars a year over four years so that would be 12 bars, plus the four we already have. I want to have 15-20 bars. The expansion will mainly involve Callooh Callay - it's the stronger brand and could easily drop into most cities in the UK.
"For neighbourhood locations – for example Wimbledon or Balham in London - we'd be looking at Little Bat. For Duchess, which is like Little Bat's grimy sister, it'd have to be the right area - another Dalston. So places like Brixton or Peckham would work well."
Callooh Callay Jabberwocky
The first bar of the roll out will be a new Callooh Callay site in The City, opening in late June.
"The site is on Middlesex Street, just off Bishopsgate, around the corner from Discount Suit Company," Wynne told Class. "It was formerly Usain Bolt's venue, Tracks & Records. The building was a beautiful old school, funded by the Freemasons, and has lots of features.
"It'll be different to the Shoreditch site - a bit more food orientated - but all the Callooh Callay venues will share that element of the weird and wonderful, places where not everything is as it seems. The entrance will be through a vintage clothes store because of its proximity to Petticoat Lane. We'll be adding some cool seating and chandeliers and give it the usual 'what's round the next corner?' vibe."
Callooh Callay Covent Garden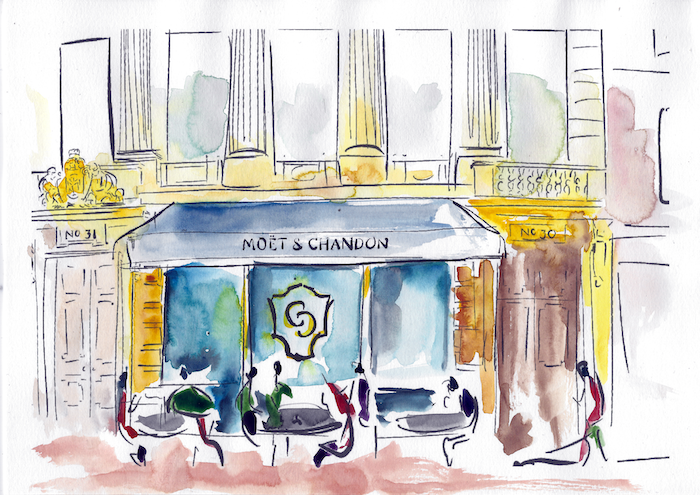 A watercolour of Callooh Callay Covent Garden
Further ahead in planning, if not refurbishment, is the new Covent Garden site, the opening of which will be in September/October.
"It's on Great Queen Street and was a bar and before that a restaurant," said Wynne. "Steve Locke [of Be at One fame] has a bar next door and Nomad London is around the corner. This part of Covent Garden is really starting to alight right now. It's great for international tourists."
The Covent Garden site will be bigger than Callooh Callay Shoreditch, with room for 140 seated and as many as 200 at capacity. It is set across three rooms on one floor – following the theme of the original site's 'economy, business and first-class' areas and will include "a rectifying room", laying the way for gin-making masterclasses and the bar's own private label gin. There are also plans for a 'bartenders' table'.
According to Wynne, the expansion cannot come at the expense of the quality of his venues. "I don't want to dilute the culture, the brand or the drinks. All of these launches will take time and research. It's not copy and paste."
At a time when recruitment is a challenge in hospitality, Wynne is looking to compete with a different approach – offering loyalty incentives.
"Recruitment is a difficult thing – we can't pay as much as a hotel, or the big restaurants, so independents have to look at things differently," he said. "'Golden handcuffs' to encourage loyalty over an agreed period could be something on the table from a recruitment perspective, also for the guys that have got us here and the people I'm looking to keep. It's better I make 60-70% of something, than 100% of nothing."
In the meantime, this summer's 'Cannonball Tour' also looks to creatively address the issue of recruitment. "We're buying a bus and will visit 20 bars in 20 days around the country, showcasing our drinks, our menu along with educational talks from members of the team."
The marketing events aim to offer exposure to Callooh Callay, aiding recruitment, but will also test a city's reception to the brand, ahead of its nationwide roll out.