THE CLASS BAR AWARDS
---
If you are a bartender, working in the UK, you are eligible to register for a ticket for the Class Bar Awards 2022.
Having taken a break in 2021, the Class Bar Awards returns on May 24 this year, with a not-to-be-missed awards ceremony and party at Oval Space in Bethnal Green, London.
Tickets, which are allocated on a first-come-first-served basis, are free to bartenders, who can sign up here.
---
THE PROCESS BEHIND THE CLASS BAR AWARDS
Submission Awards 
These are judged separately by a panel of renowned industry figures, led by CLASS editor Hamish Smith. Our award categories recognise the bars and bartenders who set the standard for hospitality and innovation across the UK.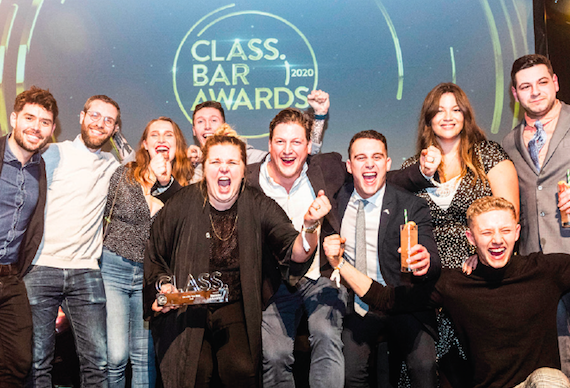 AWARD CATEGORIES
Emerging Bartender of the Year
Bar Manager of the Year
Front of House Star of the Year
Bar Employer of the Year
Social Media Presence of the Year
Sustainable Practices Award
Industry Vote Awards
Additional award categories such as Bar and Bartender of the Year, are determined by an industry vote. The panel – named the CLASS Collective - is a group of over 70 of the UK's top bar industry experts drawn from more than 20 cities. The industry poll will be conducted throughout spring.
For sponsorship opportunities please contact: Donna.Callaghan@agilemedia.co.uk