What you know of tequila, of Mexican food and hospitality, is in some part down to the work and passion of the late Tomas Estes. Many in the industry saw him as a friend, but his partner in crime, Phil Bayly, knew him best. His tribute is followed by the words of another tequila legend, Julio Bermejo.
---
On Sunday 25 April my long-time friend, partner and brother passed away. During his time on this planet he touched the hearts of many with his humble, honest, inclusive and generous manner.
Who was Tomas? He wrote in his soon-to-be-published book: "I grew up in Whittier, near the east side of Los Angeles, which is home to the second largest population of Mexicans after Mexico City. I went to school with Mexican kids, most of whom lived in the village of dirt streets called 'Jimtown' along the banks of the San Gabriel River. By the time I was a teenager I was regularly sneaking across the border, going the opposite way to most of the illegal traffi c that crossed to the north. In Tijuana resided the forbidden fruits of life in the north; fruits that were well worth both the imagined and very real risks of experiencing them. Tijuana was 'Sin City'. You could get alcohol as a sixteen-year-old there – in California you had to be twentyone. You could get switchblade knives, playing cards with pin-up girls, fake IDs, these cartoon porno comics called Tijuana Bibles, and all kinds of exotic contraband there. From these early initiations I was bitten, grabbed, and captured by the romance and the realness, the brightness and dark magic that is Mexico."
Tomas was always ready for a challenge, willing to explore uncharted territory. In the mid '70s with ex-wife Jeanne, young son Tommy and his passion for Mexican food and culture, Tomas moved to Europe and with little money opened the fi rst Café Pacifi co on the worst street in Amsterdam. People would tell Tomas: "I heard you have a Mexican restaurant on Warmoesstraat? I'm sorry, I'll never go there because it's too dangerous." Within six weeks they had queues of people waiting hours at times to get in.
Sourcing ingredients was near impossible, so he imported tequila, mezcal and masa (corn fl our) for tortillas in from Mexico or California. They made everything fresh in-house each day. Tomas called it: "Café Pacifi co, handmade by people." He said: "I had never been a bartender. I had washed dishes when I was twelve years old, and I had worked as a kitchen helper and busboy in that same restaurant, but I'd never been a cook, or a chef, or a bartender.

The first shot of tequila I ever sold at Café Pacifico Amsterdam was on our opening night, 17 September 1976. Two Spaniards came in and bought a shot each of Sauza Silver for 2.50 Dutch guilders, the equivalent of just under £1. "I couldn't believe I could actually make money by opening a bottle and pouring it in a glass."

Tomas was an excellent communicator, having been an English teacher prior to leaving California. He was open and trusting and had the ability to identify, motivate and build teams of like-minded and talented people. Most of all he was genuine, honest and fun and once he was on a roll he was a force to be reckoned with.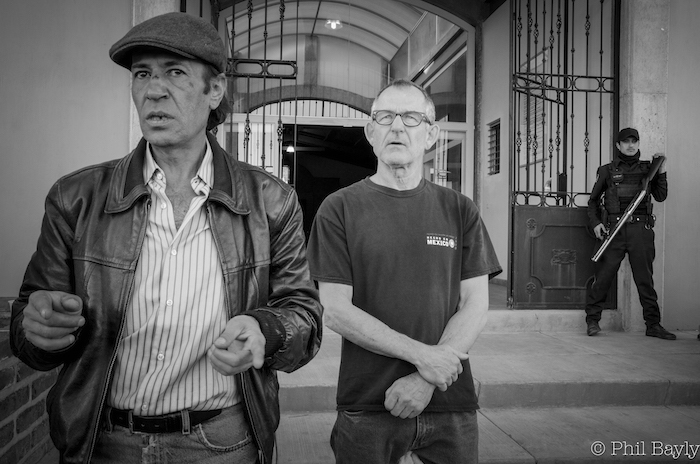 Café Pacifico became famous in Amsterdam as a venue that offered not just food and drink but atmosphere and an experience. It was like going to Mexico for the evening but home in your own bed to sleep that night (presuming you made it home after all the tequila). It was wild, it was crazy and people loved it, most of all the people who worked there. It was not unusual that some nights were spent drinking and wrestling on the wooden floor after work, all in the name of bonding and fun (he also used to be a wrestler).

In 1982, with his dynamic team of misfits, he opened Café Pacifico London. The cocktail bar scene there was very much Old World drinks, Old World service. Pacifico was one of a few American-style venues to introduce the concept of speed and efficiency with the use of an under working bar that kept the bar top clear and enabled the bartender to always be facing the customer. Speed racks, batching cocktails and tight systems were all key for consistency and service. As well as that, it was a long bar and you could sit and eat, ordering food over the bar. The closest thing to it was the Hard Rock Café in Old Park Lane in Mayfair – it was cool and slick with a high-end finish. Pacifico, on the other hand, opened in an old banana packing warehouse in Covent Garden at a time when the markets had already closed and the area was run down and depressing. The big difference between, say, the Hard Rock and Pacifico was, as the famous French designer Philippe Starck would say: "I love the Low Design."

The place was a little rough around the edges and even felt a little dangerous and wild, which of course it wasn't, but customers would become less inhibited, even a little wild and crazy, especially with a few Margaritas under their belts. We called it Fun dining instead of Fine dining.
There was a philosophy Tomas had for the staff: 'Tight on bottom, loose on top.' As long as you did the job well, you could do it in your own personal style. This made the experience more real and genuine, like Tomas himself. Consistency through strong systems, good communication, great service and attention to detail were key to the success of his bars.
By the early '80s Tomas was introducing Chicano culture and art into his restaurants and bars. Around this same time, he came to me talking about how sales in Margaritas and tequila was growing. He created a programme to build on this growth to promote and educate consumers about this unique spirit. We ended up calling it Semana del Tequila, a week-long programme of events that we ran first in Amsterdam, then Paris and finally in London. We produced a small, photocopied A4 booklet to teach people about agave and how tequila was made.

You have to remember that this was at a time when not even Mexicans were really appreciating tequila – the biggest-selling spirit in Mexico at that time was Presidente brandy, tequila was considered a poor man's spirit. I recall in the early 2000s, Francisco Hajnal, master distiller for Jose Cuervo and founder and president of the Tequila Academy in Mexico, told us that in the '90s it was from Mexicans returning, having visited Café Pacifico in London and being introduced to good tequila, that brought appreciation back to Mexico, where it gained huge respect and recognition as a national spirit.

His work on promoting tequila earned him the recognition of Tequila Ambassador not once but twice, first in 2003 and again in 2006, by the Tequila Regulatory Council in Mexico.
In 2007 he organised a three-day conference on the island of Bendor, off the coast of the South of France, with a group of about 30 key tequila producers, brand ambassadors, key representatives from the Tequila Chamber (CNIT), media and industry influencers to discuss the future of tequila. It was the first and only time an event of this kind has been organised and was influential in the premiumisation of the category.

He organised Tequila Embassies at bar shows in London and Russia, expanding awareness and popularity of the spirit. In 2007 he collaborated with Carlos Camarena to create Tequila Ocho, the first terroir-driven tequila in the category focusing on preserving the full agave flavour, even in ageing of the tequila. Exhausted barrels were used so the oak would not dominate the taste, once again going against the norm.

He wrote: "I'm proud to have a brand that has broken so many rules of convention, like 'single ranch', and I want to continue to innovate and do things that no other tequila producer has done before." His son Jesse will be key to continuing the pioneering work at Ocho and Tomas' legacy.

On one of our trips to Mexico together, Jacques Bezuidenhout and I discussed the nature of tequila. We concluded that its appeal has to do with it being easy to approach, unlike single malt scotch or cognac, which can be snobby and difficult to understand. Drinking tequila is perceived as being fun and has nothing to do with how much money you make or who you know. Margaritas are drunk by people making $100k a year and those who make nothing. Tequila crosses socio-economic borders and so did Tomas in his approach and style.

My life with Tomas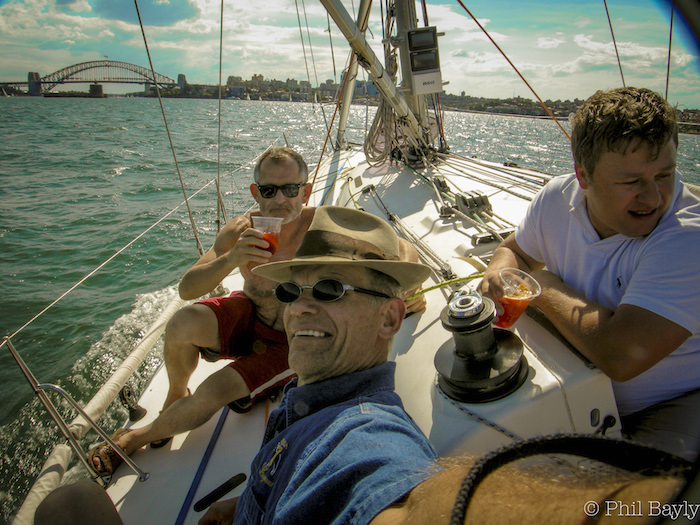 I first met Tomas Estes in Amsterdam in 1980. I was living a bohemian existence as a mad artist's apprentice. As I walked through that front door of Pacifico my life changed forever. I had entered another world – the world of Tomas Estes. I was 25 and dumb and broke. He was charismatic, about 35, average height, with a stocky build. He was clean-shaven with a square, chiselled face and strong jawline with thin lips.

Behind his schoolteacher glasses his eyes were keen and sharp. He had a wrestler's neck on thick, broad shoulders with muscular arms. His hair was straight, dark, and pushed back. He wore a tightfitting white T-shirt and blue denim jeans with Mexican sandals. He introduced himself in a deep Southern Californian accent and appeared laid back and easy going. He struck me straight away as open minded, friendly, and down to earth. He was a mix of '50s beat and Californian hippy. We hit it off straight away, talking about Mexico, art, politics, surfing, girls, and, well, pretty much everything really.

Having spent more than four decades collaborating, travelling, drinking, learning, having fun, getting into trouble, fighting, losing friends, gaining new ones and, most of all, sharing the agave love around the world with this amazing human, I am heartbroken.
---
JULIO BERMEJO'S TRIBUTE TO TOMAS ESTES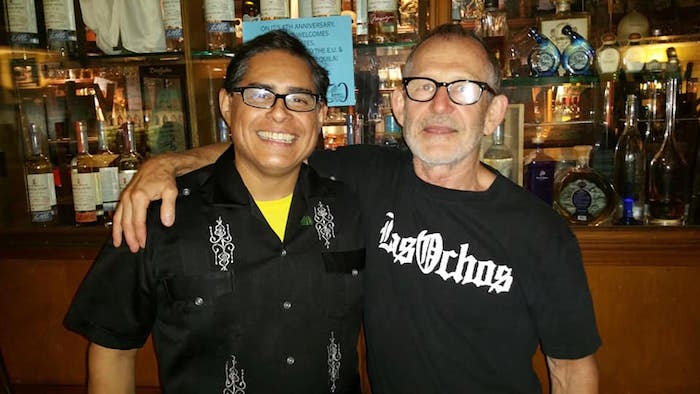 Julio Bermejo & Tomas Estes; photo by Francesca Cunningham
When I first met Tom Estes, I had no idea how many lessons he would teach me and how our chance meeting would develop into a lifelong friendship, tragically cut short by his passing. I met him well over 20 years ago on a late night at Tommy's while my team and I were closing down the restaurant. Chairs and barstools were up, the vacuum cleaner was on full roar and the air was permeated with the smell of bleach and floor cleaner. I had never met him before but his reputation preceded him. I was simply not prepared for my first impression.

Unlike today with internet speed, I am usually told of special guests visiting Tommy's so that I can write their name and where they are from on our white board and give them the proper Tommy's welcome. That night I had received no notice and thought it was just another Sunday night and another week gone by. Now, for reasons too complex to address here, San Francisco has a serious homeless problem. It is common to this day to have people down on their luck ask for food. That night a man walked in wearing a tattered Levi's jacket, jeans and a scruffy T-shirt. Before giving him a chance to speak, I apologised and told him we were closed and no longer had any food left to give him. Tomas then stated he was looking for Julio. Still sceptical, I introduced myself and so did he; that changed everything. He said he was on his way to Guadalajara and would sleep at the airport to await his early morning flight.

After chatting for some time I told him to stay with us and that I would also drive him to the airport in the morning, Because of the lateness of the hour, nothing in my neighbourhood, Richmond, was open. Unbelievably, that was the first and last time we would ever get together and not share at least one tequila! We shared our experiences and I knew immediately we were kindred spirits. I would never again judge a book by its cover. A deeply spiritual person, Tomas carefully constructed his words and those words almost always had a more profound meaning than the obvious.
I was fortunate to travel across continents and share stages speaking about one of our passions. Tomas had a deeply rooted interest in the greater good of all. He provided sanctuary for me and allowed me to make Café Pacifico and La Perla as well as The Ambassador's quarters my London homes. I would try to reciprocate but his visits to San Francisco were always far too short. He was the consummate diplomat and so worthy of his CNIT appointment. Tomas should have been appointed an ambassador for humanity because his immense contributions to spreading Mexican culture, agave, hospitality and tequila are overshadowed by his treatment of others, empathy, sage advice when asked, kindness, generosity and gentlemanlike qualities. The world lost a great one whose example we should all try to emulate. To his sons, Tom, Jesse, Luca and Max, I know you all know how beloved your dad was in every corner of the globe he visited. He remains with you all and with us. In these most trying times we stand with you and are here for you, For the rest of the world, "please do not forget to remember how lucky you were to have met Tomás Estes". Que Dios te bendiga. Que en paz descanses. Miss you brother.



---
ESTES' KEY ACHIEVEMENTS

1976-1996 Opened Café Pacifico Amsterdam
1982-current Opened Café Pacifico London 
1984-2002 Opened Café Pacifico Paris
1985 Semana Del Tequila, week-long celebrations and awareness events in London, Paris and Amsterdam
1988-current Opened La Perla Paris
1996-2018 Opened La Perla London
1997-2013 Opened Café Pacifico Sydney
2002 Tequileros visit, Café Pacifico, London, UK
2003 Recognition as official Tequila Ambassador to EU
2006 'Distinctivo T' ORO awarded by the CRT to Café Pacifico – London, Sydney La Perla – Paris and London
2006 Second Tequila Ambassador recognition EU from CRT
2007 Tequila All Stars, Isle Bendor, France
2007 Lifetime Achievement Award from Theme magazine
2007 Created Tequila Ocho (the world's first tequila based on terroir)
2008 Tequila Embassy, Bar 08, London Bar Show, UK 2009 Tequila Embassy, Bar 09, London Bar Show, UK
2010 Created Curado Tequila (the world's first certified Blanco Tequila containing cooked agave)
2011 Tequila Embassy, Moscow Bar Show, Russia 2015 Chairman's Award from Imbibe magazine's Outstanding Personality of the Year"
2019 Lifetime Achievement Award from FIBAR (Féria Internacional Cocktail Bar)
2020 Lifetime Achievement Award from Class magazine