The Gleneagles Hotel's Century Bar has launched The Great Adventure Book, drawing on the Scottish countryside as inspiration.
---
Divided into four sections - The Lochs, The Seas, The Forests, and The Glens – the drinks list follows Gleneagles' American Bar's Book of Berries menu, which too draws on the hotel's surrounding nature.
The Lochs is where the menu starts, with lighter-style drinks evoking the "tranquillity" of Scottish lakes. A highlight is Savoury, with Casamigos Blanco, corn liqueur, corn milk, jalapeños (pictured below left)
The Seas section sees a selection of short, crisp and clean drinks designed to "awaken the palette" at the beginning of the night. It features Adventurous (pictured below right) – a light gin sour made with Tanqueray No. Ten, watercress, lychee liqueur, lemon juice, egg white and pink peppercorn powder.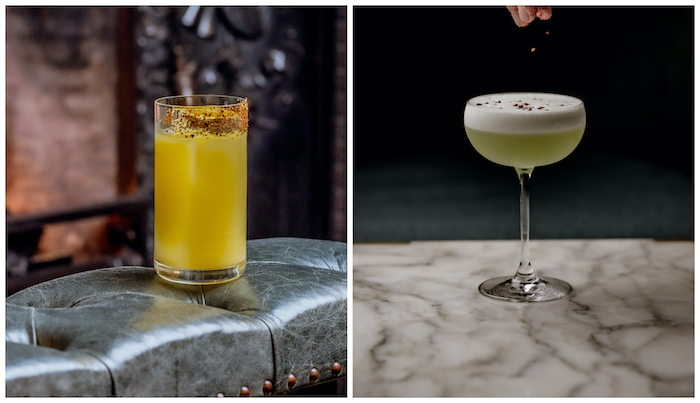 Comforting (pictured below left)– from The Forests section, which delves into richer, warming flavours – is a New Fashioned style which also takes inspiration from the Peach Cobbler, with The Macallan 18 Sherry Oak, peaches, demerara sugar and bitters.
The Glens, meanwhile, sees a selection of "flavourful and sparkling cocktails". Jammy (pictured below right) is a twist for Paloma lovers and combines Don Julio Blanco, rose petals and The Gleneagles Hotel's very own Raspberry and Pink Champagne jam and soda water.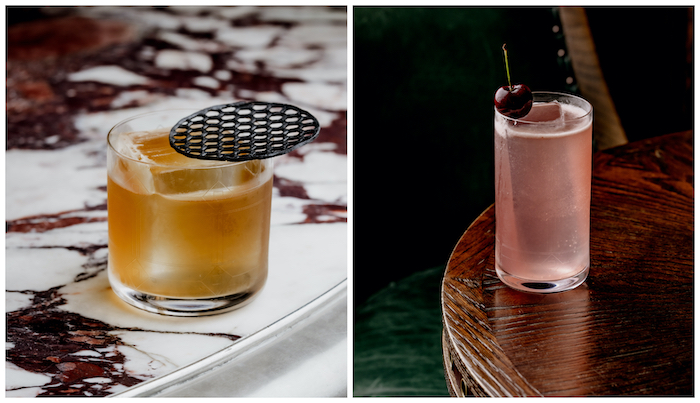 Michele Mariotti, head of bars at Gleneagles said "The Great Adventure Book menu follows the tradition of our previous menu where we aim to bring The Gleneagles experience to life all from the comfort of our bar. Here we wanted to bring the beauty of the outdoors and our surrounds to guests. Our team has worked hard to make the menu feel approachable and authentic to our surroundings.
"We want our guests to feel welcomed by the allure of nature whilst they pick and choose from the experiences that suit them most. In addition, we worked to create an offering that also suits those staying off the cocktails and seeking to indulge in a spirits selection which offers an equal breadth of versatility, from a glass of champagne to a rare malt whisky from Scotland's finest collection."