Class interviews two of the House of Suntory DOJO Masterclass Masters, starting with Kevin O'Duffy, Senior Tea Master from Urasenke Chado.
---
The DOJO Masterclasses are back for 2022. For anyone who doesn't know about it, could you give us a summary of what the DOJO programme involves?
The DOJO programme offers an opportunity for the masters of the bartending world to learn new and innovative skills from masters of Japanese traditions and ceremonies. It combines the best aspects of these cultures to enlighten us on topics we can apply to our careers and lives.
You're one of the 'Masters' hosting one of the workshops at Japan House in London - what is your specialist craft?
I am a practitioner and licenced instructor of the Urasenke tradition of Chadō – the Japanese Way of Tea – which refers to a philosophy engrained within a tea-drinking culture. As a hospitality craft, Chadō requires many years of training to make it flow and seem effortless, much like bartending. The confidence needed is only obtained after years of practice as we must be able to deal with any unexpected situation that may arise.
Your workshop is called Chadō and Hospitality– can you let us in on some of the insight you'll be giving bartenders and how these principles can be applied to the world of cocktails?
We study Chadō to be able to host an event called a 'Chaji', which might be compared to a black-tie dinner party. It involves much preparation and takes place to honour a principal guest and is a traditional ceremony in which the host honours the guests by first serving them a meal and then preparing two forms of matcha tea, first thick tea, the highest grade, and later thin tea, a slightly lower grade. The host does not eat with the guests but instead shares only one cup of saké with each of them towards the end of the meal thus elevating the host from server to equal. Like bartending, the host is focused on serving and satisfying the guests, not just with food and drink but with every element of the experience, including conversation and atmosphere.
The DOJO programme will allow us to educate renowned bartenders across various topics and, most prominently, refine a hospitality skill set. The DOJO session mirrored the core elements of Chadō, coupled with the wider influence of Japanese culture, so we, therefore, hope our DOJO participants will walk away with an understanding of the need to go above and beyond what is expected of them and provide an experience that remains a fond memory to their guests.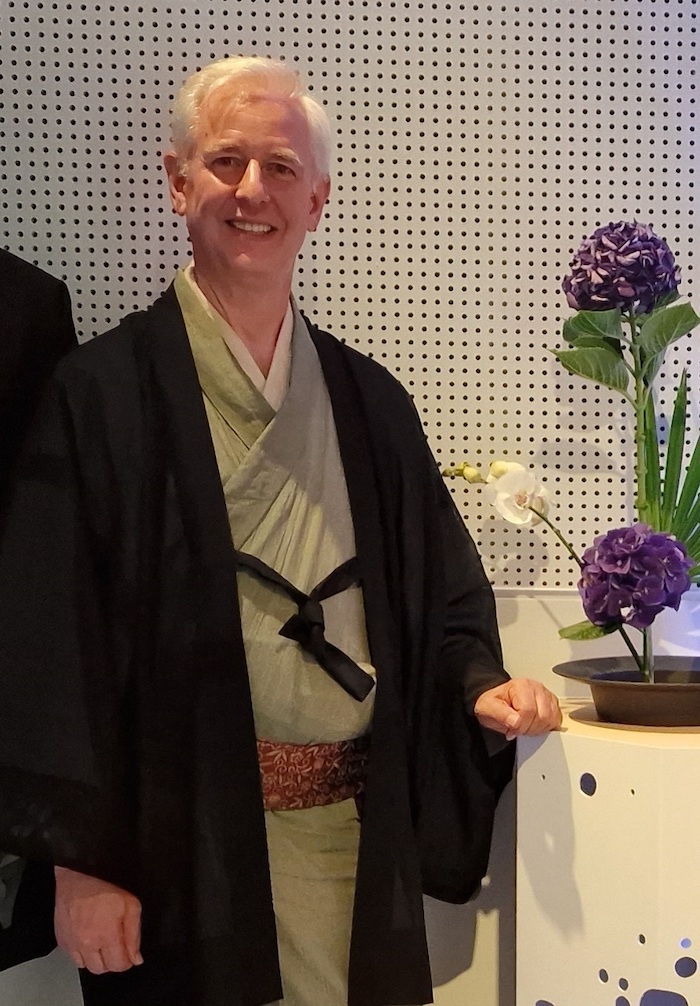 What made you want to participate in the DOJO programme, and what are the aspects you're looking forward to most?
The general public knows little about Chadō so, when offered an opportunity, I passionately enjoy introducing it to those who would not necessarily encounter it otherwise. The specific element of the 'Chaji' I will be presenting at the DOJO event is 'Usucha,' meaning 'thin tea.' This is the most common grade of matcha that people usually get to try and is typically the final and most informal part of the larger Chaji. This is a good initial introduction to the tradition of Chadō, and I'm excited to demonstrate my skills to the DOJO participants this year.
You will soon be running your Chadō and Hospitality masterclass. What are the core elements of this masterclass – i.e. what techniques will you teach the bartenders - and what will they learn?
I hope to show them the importance of seasonal references, which is fundamental to Chadō, and how this can be applied in their day-to-day roles. Also, we'll draw from Japanese influences and presentation – what is suitable for the guests and specific occasions. In addition, I'll be teaching bartenders the philosophy that setting up and serving your guests is only part of accommodating their needs and that clearing up and preparing for the next guest is equally as important. I hope all participants will walk away from the DOJO experience with a fundamental understanding of how important it is to treat each guest with compassion, drawing from Japanese culture and their obsession with the details.
---
Up next Class chats to award-winning Ikebana designer Keiko Smith.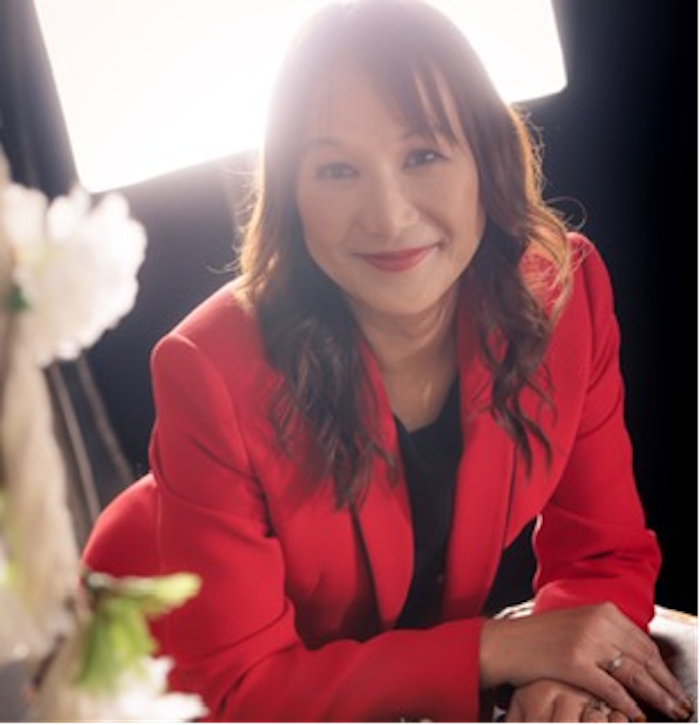 The DOJO Masterclasses are back for 2022. Can you recap for us what the DOJO programme is all about?
The DOJO programme is a great opportunity for bartenders to immerse themselves in Japanese culture to help refine and evolve a unique set of skills they employ daily in their roles by helping them view the industry from an entirely new perspective, imbued in the history and heritage of Japan.
Collaborating with a premium, world-renowned Japanese brand like the House of Suntory has offered a unique take on this concept.
For instance, Roku Gin is a personal favourite of mine, and as part of my Ikebana and Aesthetics workshop I held back in July for this year's DOJO Academy participants, a Roku tasting was included. As part of this, I brought to life the art of Ikebana flower arranging and applied key elements of this ancient artform to craft cocktail garnishes.
You're one of the 'Masters' hosting one of the workshops at Japan House in London - what is your specialist craft?
My main trade is as a professor of 'Ikenobō Ikebana' or, put simply, 'Japanese flower arranging.'
Ikenobō is the oldest school of Ikebana and is said to be the origin of the Ikebana practice itself. The concept derives from the idea that native flowers and plants from Japan embody certain symbolic meanings tied to the changing seasons.
This concept of symbolism and its harmony with seasonality are central to my approach when I'm creating an arrangement. Combined with a need for a painstaking level of precision and deep reverence for etiquette and ceremony.
All of these things are elements we bring into the Ikebana craft that draw parallels with the artistry of a highly-skilled bartender.
Your workshop is called Ikebana and Aesthetics – tell us about the art of Ikebana flower arranging and how these skills can be adapted and integrated into cocktail aesthetics?
Ikebana, often translated as 'giving life to flowers', is also known as 'Kado,' which, in a similar vein, means 'way of flowers.' In essence, it is the art of arranging flower materials using flowers, branches, leaves and stems to express feelings as your own creation, putting these into a vase to harmonise and balance the materials.
The attention to detail and concentration required for practising the craft of Ikebana proved to be a great lesson for the bartenders, as their serves and menus can go on to be inspired by these elements of Japanese culture. The session was especially helpful for our participants when garnishing and presenting their signature cocktails, with attention to detail now front of mind.
What aspect of the DOJO programme are you most excited about this year?
I'm excited to see the results of my classes. I hope that I leave my students with skills and insights that go on to affect and inspire them in later life. On a more personal level, I look forward to experimenting with all of the House of Suntory brands and seeing what creations we can produce when working together as a team.
You recently ran the Ikebana and Aesthetics masterclass, which spotlighted the art of Ikebana flower arranging and how to adapt it to cocktail garnishing. What were the core elements of this masterclass, and what insights did the participants walk away with that they can implement into their day-to-day role as bartenders?
The key concepts that we consider within Ikebana are form, season, balance, minimalism, and harmony. The season affects everything, as different flowers and flavours are at their most intense at other times of the year. We also appreciate the beauty in simplicity, so ensuring there is the perfect amount of detail, whilst avoiding overcomplication, is something that both myself and the bartenders can learn a lot from.
The presentation can be just as important as taste when it comes to cocktails, especially as we've seen how creative bartenders have become when it comes to their serves. The DOJO programme offers the perfect opportunity to enable these bartenders to improve across this area.