Alex Taylor, the owner of Pennyroyal – one of Cardiff's best-known cocktail bars – has taken on the lease of the former favourite Buffalo Bar. He speaks to Hamish Smith about his new concepts.
---
So, you're planning two bars at the old Buffalo Bar site on Windsor Place, one of which launched last week. Tell us all about it
Koi No Yokan is a modern Japanese izakaya, but with more of a drinks focus. The name imperfectly translates to the "anticipation of love". To me, that's that feeling you get in bars and restaurants when the menu arrives in front of you.
We opened last week - on 7/7 - with seven cocktails, as it's a lucky number in Japan.
The bar is on the ground floor with 80 covers and 135 including the beer garden. We have cocktails, beer, sake and whisky. Business has been good for the first week, with a younger clientele perhaps attracted by the Japanese food. Soon we'll do whisky dinners which should attract an older clientele.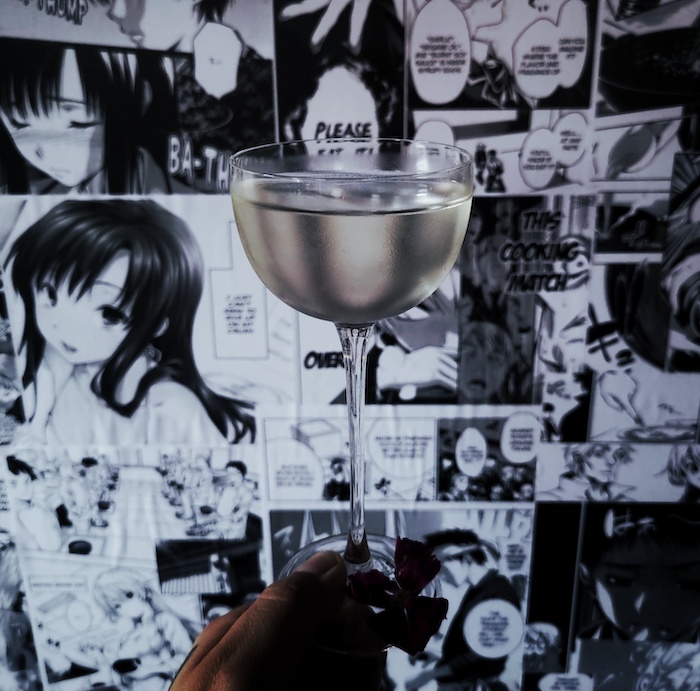 Do the cocktails have a Japanese slant?
The drinks are listed each with a nod to a classic they're in-keeping with, and are also an introduction to Japanese spirits and sake. We're doing one based around the Martini called Bonsai (pictured) with Akashi-Tai Honjozo Tokubetsu Sake, Drouin Blanche Calvados, Lychee Liqueur and Yuzu Bitters. We've done a Pornstar take, called Kabukicho, with Nikka Days Whisky, Passionfruit, Purin, Akashi-Tai Umeshu and Sparkling Daiginjo Sake on the side. We also have four highballs – including a whisky and soda, and a sake and lemonade. Starting next week we will have cocktail specials to pair with food.
And what can we expect from the food?
We have traditional dishes, but there's also some fusion. There's the Japanese fried chicken, but with Filipino barbeque sauce. The chicken sando is made with waffle and nori mayonnaise. There's also dishes such as gyoza, which is more traditional.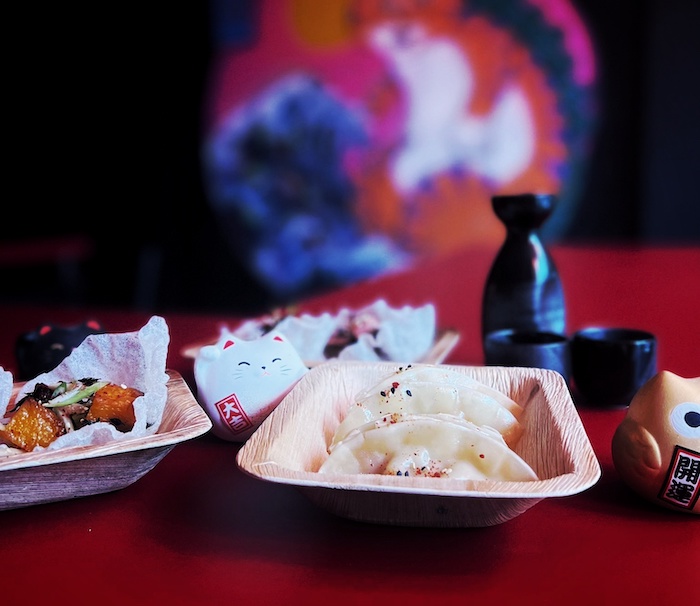 This isn't the end of Buffalo Bar, which you're relaunching upstairs from Koi No Yokan. What made you want to bring the old favourite back?
Buffalo Bar was the bar in Cardiff: the party bar, the place to go for gigs. Everyone has their memories of the place – including me when I used to go there as a student 15 years ago - in its heyday it was the place to be. It closed in 2019 and last year when I was in the city centre looking at sites, I found myself stood in front of it. I made a phone a call and it worked out. It's going to be a different sort of venture to what I've done before, but everyone's so excited about Buffalo Bar coming back.
What will Buffalo Bar 2.0 be like and when is it opening?
It'll be for a younger clientele than my other bars and showcase local music talent – it has to be true to what the city wants it to be. The upstairs of the site is big - something like 200 standing – and we'll bring in a good cocktail programme, but the drinks will be 'trashy delicious'. I'm looking at spirit and mixter combinations. One I'm working on is Babycham and Dolin Chamberyzette. I'd also like to do a draft highball programme so we can make drinks that are stable, fast and delicious.
I'm going to be very hands on with the build and we're looking at late September for opening.