Determined to make rum with authenticity, two brothers have created the national spirit of the remote archipelago, and in their latest St André Series they have introduced new dimensions. 
---
As Takamaka's new St André Series comes ashore in markets around the world, marking two decades of the Seychelles rum brand, its owners have a lot to reflect on. It feels like only yesterday that brothers Richard and Bernard d'Offay distilled their first drop of rum.  
Yet they've come such a long way. As Richard speaks to Class, he does so from a plush tasting room at Takamaka's lush, tropical home, La Plaine St André. Along with a new distillery and a busy visitor centre (pictured below), there's a small sugarcane plantation, a museum, shop, spice garden, historical ruins and something you're unlikely to see anywhere else: two giant Aldabra tortoises. Naturally they're called Taka and Maka.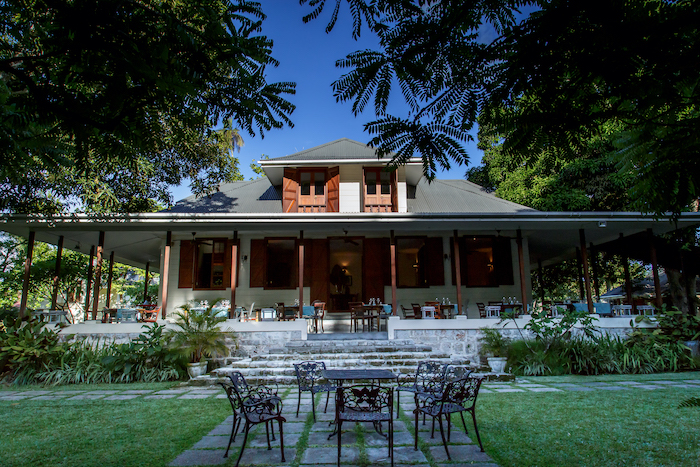 The early days were a little different. "We didn't have molasses or freshly squeezed sugarcane juice like we have now," says Richard. "It was fermentation from refined sugar – I don't say that proudly but it was the start. 
"The bottling line was a table tennis table – everything was hand-bottled and we did our first deliveries in the back of our friend's Nissan. It was pretty cool." 
Back then they were "freewheeling" brothers in their twenties who followed their dream. Not only to make rum, but to return home to the Seychelles, having grown up in South Africa. Their family has a long history there – the d'Offays go back to the first settlers of the island archipelago, which was uninhabited until a handful of French families arrived by boat in the 18th century.  
Returning – even home – wasn't without risk. Richard hadn't run a spirits company before and Bernard's distilling experience was limited to his and his dad's experiments on some homemade stills. It was trial and error, and plenty of them, but enough successes along the way to suggest they had futures as rum makers. In those heady, early days, the objective was simple, "to make rum, sell rum and pay the bills. We weren't thinking too far ahead", says Richard.   
Authentic product
While modern brands seem to be born with a backstory, the d'Offays were slowly – and not all that consciously – making their own. If their first rums were rustic, they showed plenty of promise that they were creating something unique – to the Seychelles and in the wider rum market. Among the experimentations one principle guided them – their rum had to be as authentic to the Seychelles as possible. And while the sugarcane was growing – including in every corner of Bernard's father-in-law's farm – they also had to convince the Seychellois that this was a spirit for the people. Today, not only is rum the national spirit, but Takamaka the national brand. Visit anywhere from the hotel bars to the convenience stores, it's Takamaka bottles that provide the backdrop. 
At first, exports weren't the priority, but over the last 10 years, slowly but surely, the brand has found its wings. First South Africa, then Dubai Duty Free opened up the UAE. Germany is one of Takamaka's biggest markets among the two dozen it now exports to. And, in recent years, through Highball Brands, the UK has been gaining a thirst for Takamaka too.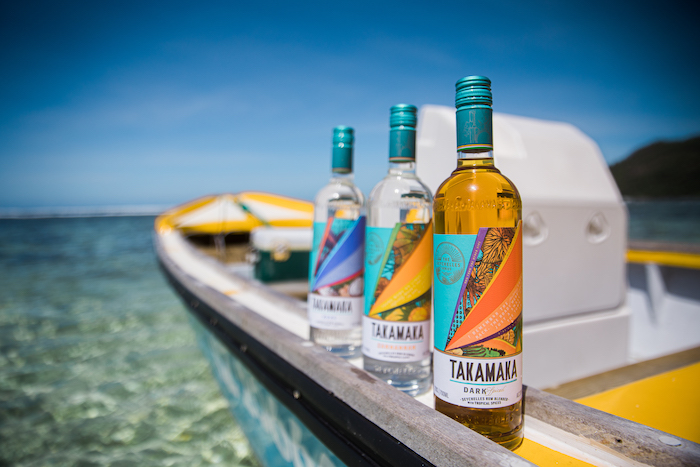 The Seychelles Series (pictured above), repackaged by Pearlfisher last year, has established itself and, not insignificantly, the idea of Seychelles rum. There's the molasses-based Rum Blanc and its Overproof big brother. Then Rum Zenn, which illustrates Takamaka's penchant for experimentation – an unaged pot and column still blend of molasses rum 'pressed' with fines of wood oak. 
There's Dark Spiced, which showcases the Seychelle's local spices and then Koko – if you're from the Seychelles, flavoured rum has to be coconut. 
So, if the core range sets out the playful orientation of the brand, the newly launched St André Series pushes the boundaries and comes out the other side. In this four-rum range, opposites attract. Molasses spirits are blended with cane spirit, column and pot still distillates are combined for richness allied to freshness. These are Seychelles spirits, but Bajan rums from the other side of the world also enter the blend. 
Then there is the use of spices – something of a Creole speciality. And pressing – through a cavitation machine – introducing new dimensions of flavour.  
Takamaka's rums are for the flavour-curious, for those who are open minded to new styles and what good rum can be. Out here in the Indian ocean, without a landmass for 1,000km, Seychelles rum can be whatever it wants to be – as long as it's true to the Seychelles.
The St André series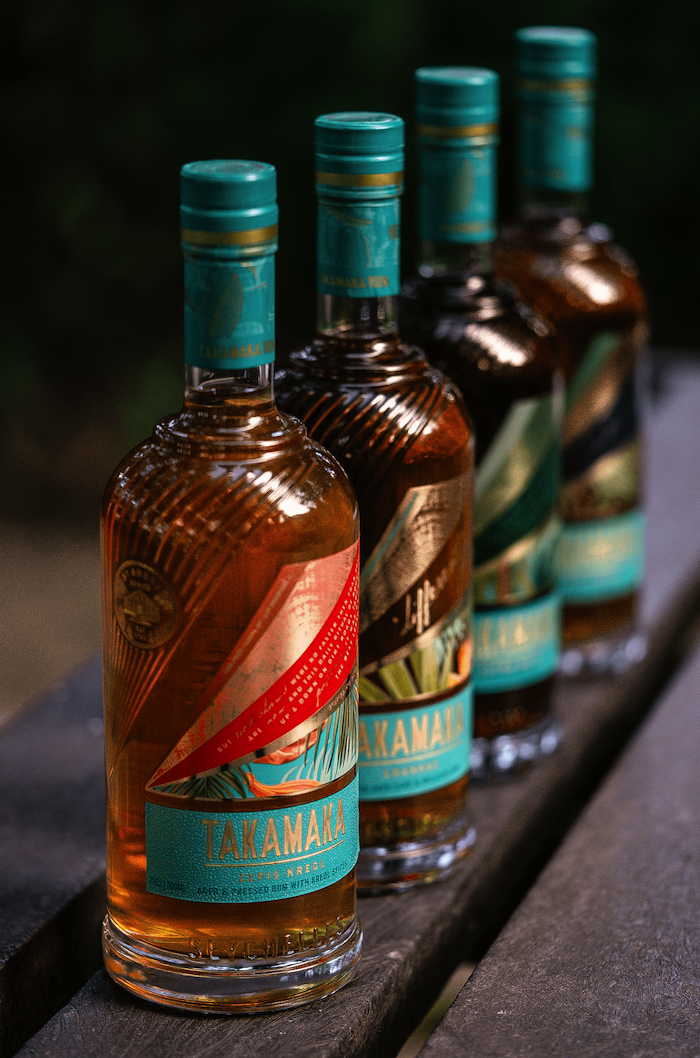 Extra Noir is a blend of pot and column distilled molasses rum, soaked with French oak then pressed with both French and ex-bourbon wood. The rum settles in ex-French cane rum casks for 60 days. No sugar, non-chill filtered and bottled at 43% abv.  
Zepis Kreol draws its character from both oak and local Seychelles spices. A blend of pot and column distilled molasses rum, macerated with locally grown natural spices before being pressed with ex-Merlot wood fines. An eight-year-old Bajan Foursquare rum is added before finally letting it rest for 60 days inside very old ex-bourbon casks before bottling. No colouring or artificial flavouring and bottled at 43% non-chill filtered abv.  
Pti Lakaz is all about cask-ageing rum in the tropics. Traditional pot distilled Seychelles cane rum from four different barrels – including two port casks – is blended with pot and column distilled molasses rum that's been aged for three years in ex-bourbon, as well as an eight-year-old Bajan Foursquare molasses rum. Bottled at 45.1% abv with no colour or sugar added, and non-chill filtered. 
Grankaz represents Seychelles rum, showcasing the brand's ageing and blending craft. Traditional pot distilled Seychelles cane rum aged in medium toast new French oak is blended with Takamaka's three year old ex-bourbon molasses rum and eight-year-old Bajan Foursquare molasses rum. Bottled at 45.1%, no sugar or colouring and only very lightly filtered.