London's top bartenders have been using J&B Rare to create bespoke ready to drink cocktails, drawing on the blended scotch's versatility, mixability, and light flavour profile.
---
These bottled cocktails, with labels designed with these top London bartenders names and portraits (by bartender-illustrator Dan Collins) are available to buy.
HOLLY LAW'S RUSTY PHOCUS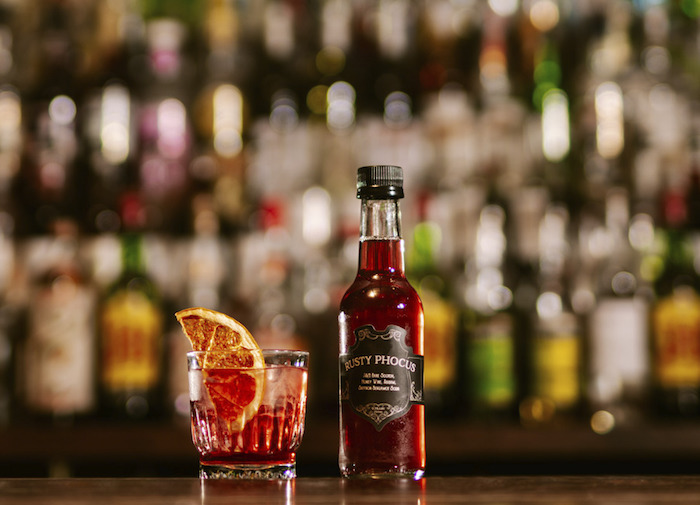 Ingredients: J&B Rare, honey wine, assam, saffron-bergamot soda. 

Available at The Cocktail Trading Company for RRP £12.50 plus delivery (nationwide). 

Holly Law of Murder Inc explains the thinking behind Rusty Phocus:
"It's inspired by my two favourite people – my parents. My dad's favourite cocktail is a Rusty Nail, while my mum just hates whisk(e)y – she remains a brandy and wine kinda gal. So, latest attempt – alongside J&B Rare, I've included heather honey (to honour my dad and his beloved Rusty Nail), and a bunch of mum's favourites – wine, bergamot, bubbles and the like.

J&B Rare is an excellent base – it's a subtle whisky so it's super easy to work with, manipulating flavours to complement one another.
It's got those fruity notes alongside toffee malt vibes, which have paired beautifully with the other ingredients. I enjoy working with J&B Rare for its versatility – it's great for whisky classics, it's super fun to play with when creating original cocktails."
---
PETER LIDSTONE'S EQUINE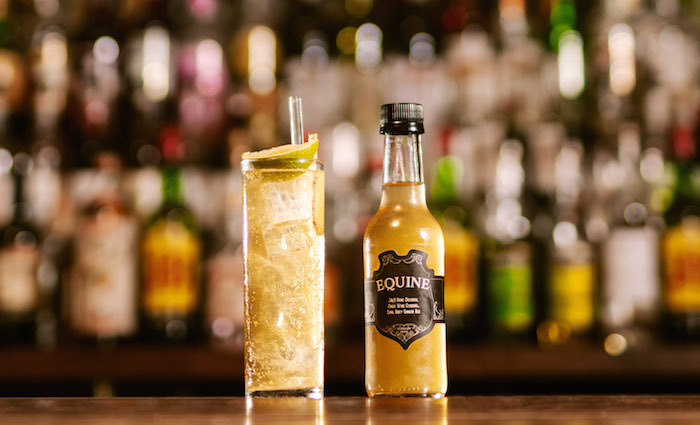 Ingredients: J&B Rare, sage wine cordial, earl grey ginger ale.
Available at The Cocktail Trading Company for RRP £12.50 plus delivery (nationwide).

Peter Lidstone of Cocktail Trading Company talks us through his Equine cocktail:
"While taking inspiration from the classic Horse's Neck cocktail, Equine also has a British twang to it – J&B Rare Scotch with an Earl Grey infusion, alongside a zesty and herbal sage wine cordial and a hearty homemade ginger ale. It's served frosty, fizzy and is ideal as a thirst-quenching tipple with some backbone.
J&B Rare lends itself well to Equine because its well-balanced palate can stand up to the more potent flavours of ginger and sage while complementing the cocktail by adding lighter, fruitier and nutty notes of its own. I enjoy working with J&B Rare because of its straightforward, delicious and versatile profile. Few scotches can handle both centre-stage in stirred-down cocktails, and simple Highballs or more complex creations – J&B Rare truly can; it's a great team player."
---
CHRIS TANNER'S ELDERFLOWER HIGHBALL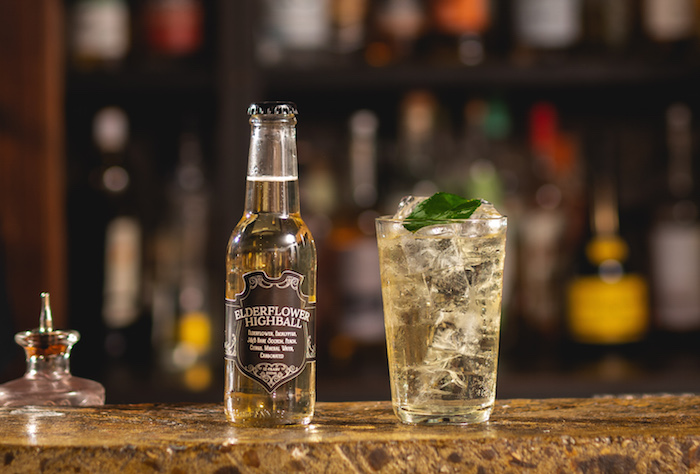 Ingredients: J&B Rare, elderflower, eucalyptus, peach, water, carbonated. 

Available from The Proofing Room for RRP £6.00

Chris Tanner of Proofing Room, Spitalfields, describes the backstory to his cocktail:

"The Elderflower Highball is a fresh and crisp Whisky Highball intended to be served long with plenty of ice. It has a herbaceous and woodsy undertone from the eucalyptus and the J&B Rare. We are trying to accentuate the aroma of hazelnut and dried fruit, and use the eucalyptus and elderflower to bolster the earthy tones of dried grass and berries.
I enjoy the versatility of J&B Rare, its a great whisky for mixed drinks and it's lightness makes it perfect for a Highball, especially now as the days are getting warmer and we can drink outdoors again."
---