The pandemic was catastrophic for the hospitality industry, but between the cracks, there have been pockets of success. London Bridge's Chapter 72 was one such triumph, enabling husband-and-wife owners Rod and Ellie Eslamieh to launch a second venue next week. 

Hamish Smith speaks to Rod Eslamieh about how it all happened. 
---
1/ From the photos we've seen, Chapter 72 seems to be a rare pandemic success. How did you manage it?
I've been in two minds about shouting about Chapter too much as many people in the industry are in a difficult position, but it's not all bleak out there. We took a risk, had some luck, and it paid off. At the start of the first lockdown we opened Chapter immediately for takeaway coffee and cocktails – while they were allowed – and, here on Bermondsey Street, it took off. We ended up opening seven days a week. In the first lockdown, with so many people furloughed, Monday became the new Thursday.
Bermondsey Street has a lot of bars and restaurants but at the start they weren't set up for high-volume drinks. That played into our hands. At one point we were tripling our normal business. We're a small venue but one Saturday we served 500 people and did well over 1,000 drinks. It felt like we were the only place open - like we were the only bar in the country.
One of the key things I did was keep in touch with the local licensing officer. So I had everything on email if there were ever any issues. They'd respond back quite quickly and they appreciated us communicating with them.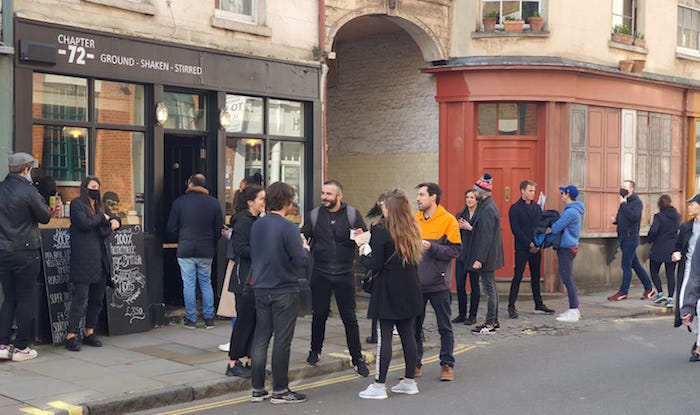 2/ So, tell us about Deuce Rebellion?
It's a fresh juice bar and hotdog shop - and it opens Wednesday 17 March. So, it's different to Chapter 72, but I wanted to approach it with the same mentality. It's a hybrid again, with a strong takeaway element. We wanted to do juice but we didn't want to serve it with kale! So we've found a balance – cold press juice and hotdogs (meat and vegan) with interesting garnishes such as kimchi. Leaning towards the balanced lifestyle, the venue will transition to a non-alcoholic bar in the evening. We've teamed up with Lucky Saint for draft beer and we'll serve long drinks such as Tanqueray 0.0 and tonic. Once we get to grips with the basics we'll introduce a more extensive, non-alcoholic cocktail menu, using brands such as Everleaf.
3/ How has it been launching during a pandemic? 
It was risky doing it in the middle of the pandemic, but in my head I knew the industry would bounce back. We've had our eye on the site - at the entrance of Tanner Street Park on Bermondsey Street  - since November 2019 but we didn't sign the lease until November 2020. It was actually the day I left my job with Disaronno. The negotiations went on for a year – but things changed in the summer when interest faded, we were able to negotiate. We have a rent-free period until May and the lease is for 15 years (with a break clause ). Since then we've been building the bar - from scratch.

Because we did good business at Chapter in lockdown we've been able to approach the project with complete control – no partners and no debt. We feel good about the area and feel people are ready to come out now. We thought – why not? Let's be positive. We've also been able to hire people who haven't been able to work for a year.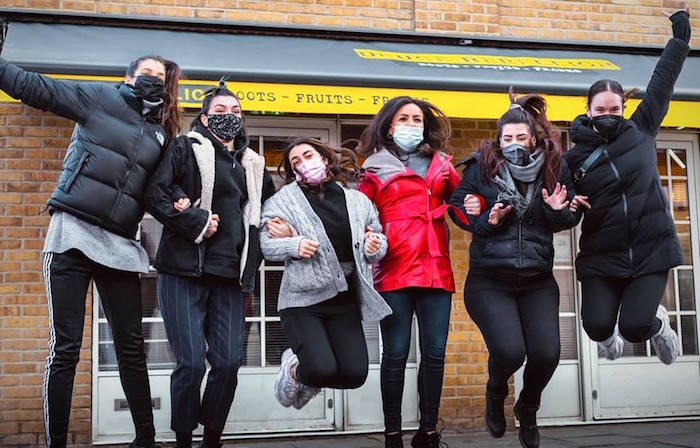 4/ So who are you aiming the venue at?
As an all-day café, it's for anyone and everyone. People who have work meetings, families, and there are tennis courts nearby, so it's something for them too. It's somewhere you could take your kids to for a juice and a hotdog. Perhaps parents like us - the forgotten age group. I still want to go somewhere on a Saturday!